Established in 1956 this was the second lodge built on Reindeer Lake
Formerly known as Wilson's Lodge the lodge was first established by Syd Wilson who pioneered the efforts to build a fishing camp in the remote wilderness of Reindeer Lake in Northern Saskatchewan.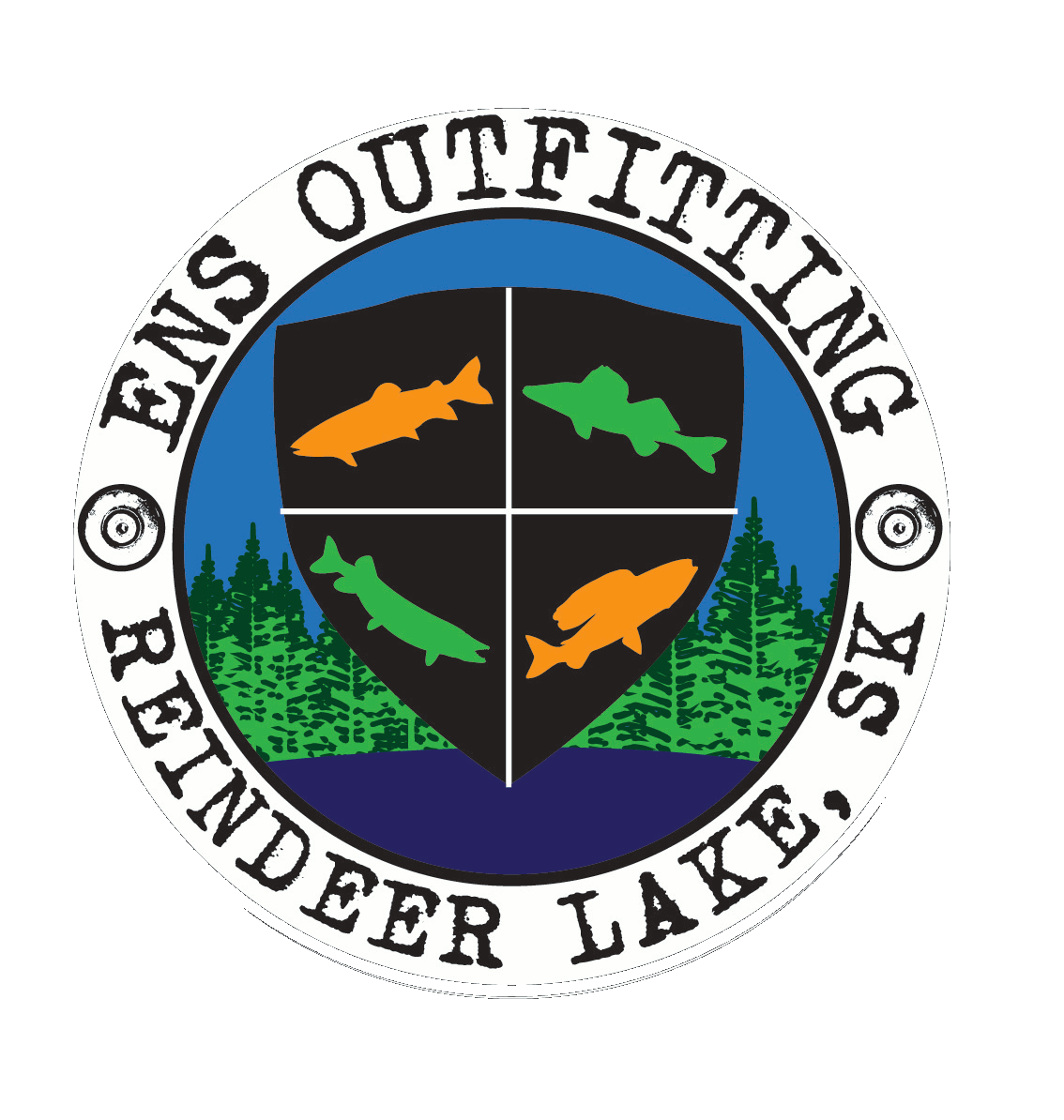 Syd Wilson built the camp using creative and interesting solutions to help solve problems. There was no power at the camp until the 1970s
Bob Wilson and his wife Dianne took over from his father and the camp thrived with thousands of anglers enjoying spectacular fishing over the years
When Bob passed away in the early 2000s the camp closed down and was maintained in the hopes of finding a buyer. It took some time but they did.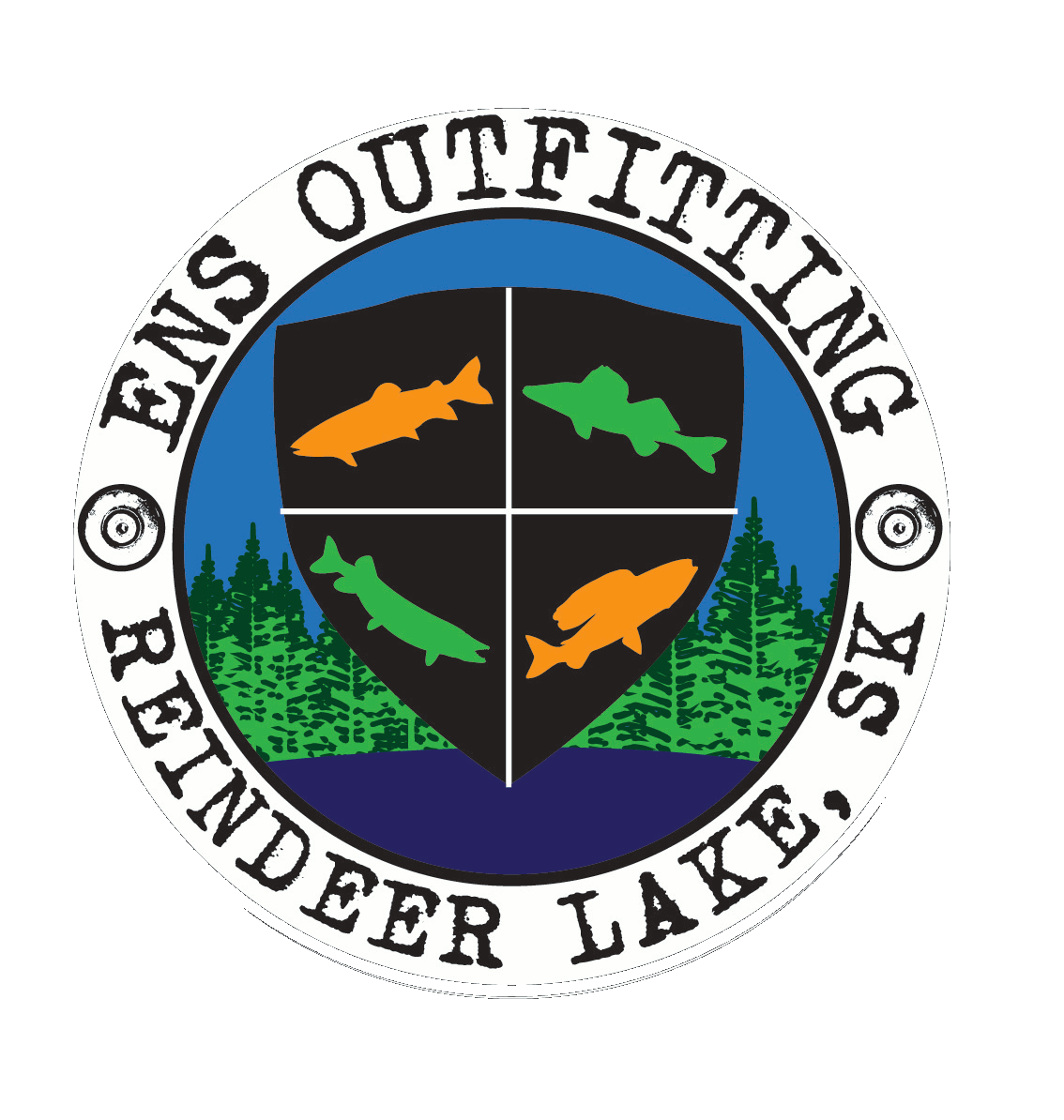 In 2017 Ens Outfitting Ltd. purchased Wilson's Lodge and began upgrades to continue the legacy of this lodge for generations to come.
Featured on Getfishing.Online
Read the story featured on the blog at getfishing.online to discover more about the history and our journey to purchase Wilson's Lodge.
Head north 'til all you see is water. Then keep going!
Getting to Ens Outfitting
We are located on an island in Reindeer Lake. It is a 90 minute boat ride from Southend, SK. If you are driving your goal is to get to Southend.
​
If you are travelling from outside of Saskatchewan here is our recommended route:
​
Drive or fly into Saskatoon, SK (international airport)

Head north to Prince Albert, SK

Keep heading north to La Ronge, SK (you can fly from Saskatoon to La Ronge if you prefer)

Leave La Ronge with a full tank of gas and head for Southend, SK

Boat in from Southend, SK
​
If you prefer to fly in to the lodge flights are available from Missinipe or La Ronge. Contact us for more details and we can get you setup.
The adventure begins when you leave your front door. Your ability to catch some of the largest freshwater fish on earth is your reward for heading this far north.
Book the weekend fishing trip to beat all other trips.
If you are interested in fishing one of the restricted lakes contact us and we can discuss the details
Need some more information?
Get in touch with us and we can help guide you to the best possible decisions. Let us know and we'll take care of it!
If 3 days isn't quite long enough enjoy the best "work week" of your life
Group Rentals and Retreats: 10-16 people
Stay with us and enjoy all the facilities, explore the island, beaches and the wilderness to your heart's content
Spoil yourself with the full week and really get the chance to explore the possibilities
Group Rentals and Retreats: 17-30 people
Bring a larger group to stay with us. Whether it's a corporate retreat, family reunion or other event you'll be happy
Check the prices in your local currency
All Fishing Packages Include
Meals (including shore lunches)

Lodging

Boats

Guides

Transportation by boat from Southend, Saskatchewan (flights can be arranged at extra cost)
What's Not Included in Packages
Stay up to date with our newsletter
Box 135
Success, SK
S0N 2R0
© 2018 Ens Outfitting Ltd.